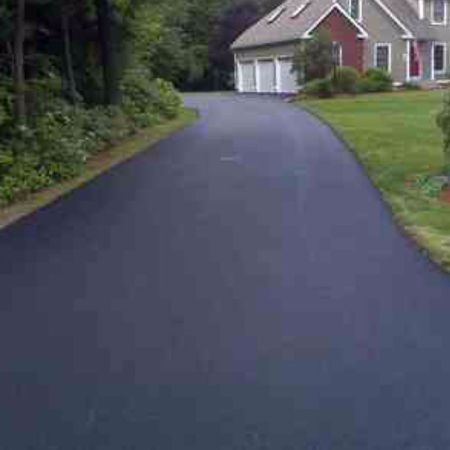 Welcome to A&R Paving, your premier destination for top-quality residential paving services in Memphis, TN. With 34 years of experience in the industry, we take pride in delivering exceptional paving solutions to homeowners throughout the area. Our team of skilled asphalt contractors is committed to providing you with the highest level of service, ensuring that your residential paving needs are not only met, but exceeded.
Contact Us Today!

Expert Residential Paving Services
At A&R Paving, our residential pavers understand that the driveway is an essential part of any residential property. It not only adds curb appeal but also provides a safe and functional surface for your vehicles. As experts in residential paving, we offer a comprehensive range of services tailored to meet your individual needs.
Driveway Installation:
Our team specializes in the installation of stunning and durable driveways that will enhance the aesthetic appeal and value of your home. We utilize the finest materials and cutting-edge techniques to deliver exceptional asphalt repairs that stand the test of time.
Driveway Repairs:
Over time, driveways may experience cracks, potholes, or deterioration due to natural wear and tear. Our skilled technicians possess the expertise to identify and repair these issues quickly and efficiently, restoring the functionality and appearance of your driveway.
Asphalt Resurfacing:
If your existing driveway is showing signs of fading or requires a facelift, we can provide asphalt resurfacing services. By applying a fresh layer of high-quality asphalt, we can revitalize your driveway, giving it a smooth and attractive finish.
Sealcoating:
To enhance the lifespan of your asphalt driveway, our residential pavers recommend sealcoating. This protective coating helps prevent damage from UV rays, weather conditions, and automotive fluids. Our sealcoating services can significantly extend the life of your driveway while providing a smooth and aesthetically pleasing surface.
Asphalt Patching:
Whether it's a minor pothole or a larger section of damage, our skilled team is well-equipped to perform asphalt patching. Using top-grade materials, we ensure a seamless repair that blends in flawlessly with the existing pavement.
Why Choose A&R Paving?
When you choose our residential pavers for your residential paving needs in Memphis, TN, you can expect nothing short of excellence. That's because we pride ourselves on our commitment to customer satisfaction and our relentless pursuit of quality in every project we undertake. Here's what sets our asphalt paving apart:
Skilled Team:
Our team of experienced professionals possesses the knowledge and expertise required to deliver outstanding results.
Premium Materials:
We use only the highest quality materials to ensure long-lasting and visually appealing driveways.
Competitive Pricing:
We provide transparent and competitive pricing without compromising on quality.
Customer Service:
We are dedicated to making your experience with us as seamless and enjoyable as possible, with open communication and timely completion of projects.
Contact Our Residential Pavers Today!
To learn more about our residential paving services in Memphis, TN, or to schedule a consultation, please reach out to us today! Our friendly team at A&R Paving is eager to assist you with all your residential paving needs.